Ombre Stamped Swans
Posted on January 08 2018
Hi Everyone!
Alexandra here from Hedgehog Hollow; Happy New Year! Today I am here to share some gorgeous ombre stamped cards and we are going to use the dots in the design to create some very on-trend designs with Nuvo Drops.  The Sami Swan Set is perfect for this technique and I knew instantly what I wanted to do when I opened my package!  Let's take a look at the finished cards....
Don't they come out beautifully? They are super simple too; I created two at once; here's a full video tutorial...
Wasn't that easy? Here is a picture of each card too...
Also here are your product links, a full supply list is available on the HH blog (affiliate links used at no cost to you)...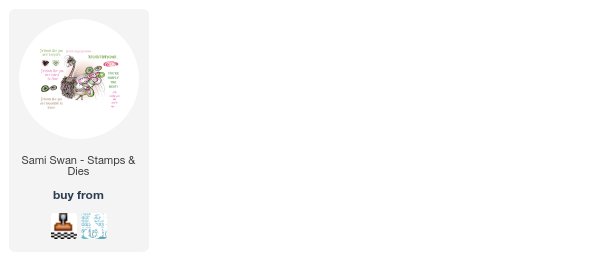 Thanks so much for joining me today, I had so much fun creating this card and I hope you will too!  Do also check out the Hedgehog Hollow blog for more pictures and information on today's project.  Remember we are always here to inspire you. There are some great deals in the clearance section of our store available NOW and there is a discount code available on the Spotlight product from the monthly newsletter so get signed up!
Happy Stamping
Alexandra