Why we love Hybrid Ink!
Posted on March 26 2018
Hi Everyone! 
Welcome back to the LDRS Blog, I am excited to bring you the new Hybrid Inks from LDRS and why they are so special.  I have been using Hybrid ink for a while but I found some of them lacking in certain areas, so when Angie sent me the new LDRS pads to try I was thrilled with the results.
I know inks are one of the more tricky areas of stamping; what in to use which coloring mediums and when.  The answer is Hybrids work with everything! As soon as I heard that I was sold!! To explain about different inks I have made a video looking at traditional inks and hybrid ones and why they are so special.  I also included a little on the new watermark pad, the AMAZING white pad as well as their first two embossing powders!  Let's dive in...
I hope you found that review helpful? I have a whole chest of inks but I always pick hybrid first if I have the color I'm looking for.  The only exception was if I wanted to emboss but now I can do that with the LDRS hybrids too!  Here are links to all the new pads from LDRS and the HH box I mentioned...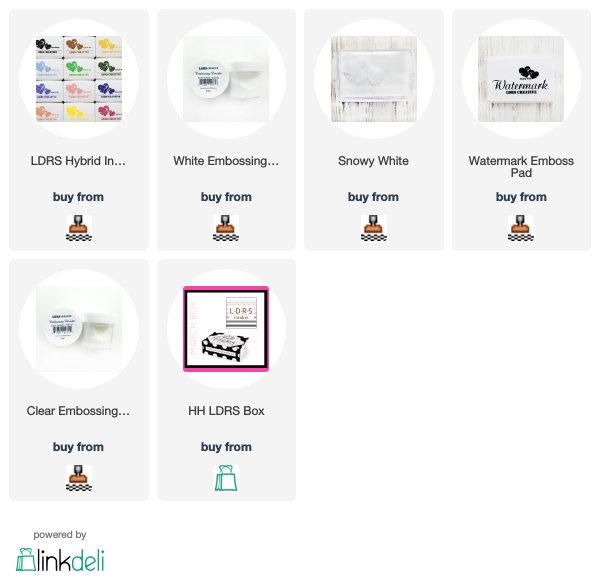 Thanks so much for joining me for today's tutorial and learning some new techniques, check back often for all the new releases and lots of design team inspiration.  Also, leave a comment with your favorite new LDRS item from the tour, we'd love to hear from you.
Do also check out the Hedgehog Hollow blog for more pictures and information on today's project.  Remember we are always here to inspire you. There are some great deals in the clearance section of our store available NOW and there is a discount code available on the Spotlight product from the monthly newsletter so get signed up!
Happy Stamping
Alexandra