By Alexandra Stapleton
Posted in Inspiration, on September 21, 2017
Hi Everyone!
Thank you so much for all the crafty love you left me on my pogo fox! Today I have another animal themed card for you.  I knew as soon as I saw this set what I had planned!  My grandparents use to have Willow Pattern china and this reminded me of all the hours I spent as a child with my grandfather toking about the story behind the china.  Let's take a look...
I think she came out purr-fectly! I also love how the dies make the background pop so well, it all comes together to be quite the set. Of course my post wouldn't be complete without a video tutorial!
Now of course you need a supply list so that you can create your own!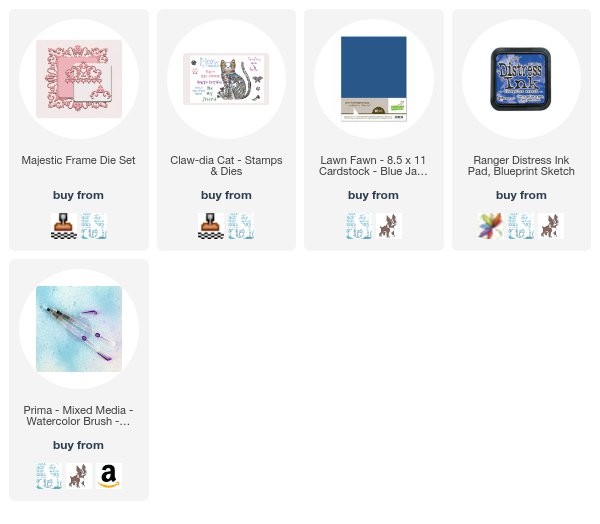 Here's one of those pretty close up of our purr-fect lady...
Thanks so much for stopping by today! Do also check out the Hedgehog Hollow blog for more pictures and information on today's project.  Remember we are always here to inspire you. There are some great deals in the clearance section of our store available NOW and there is a discount code available on the Spotlight product from the monthly newsletter so get signed up!
Love video tutorials? Our DT on the YouTube channel will show you how to use the products. Visit us at any of our other Social Media locations and never miss out on inspiration with these great products!
Don't forget to follow LDRS on Facebook, Pinterest, Instagram and Twitter.  
Happy stamping and see you again very soon!
---
Sign up to recieve inspiration right to your Inbox!
---